Motor Insurance – Compare Quotes for the Cheapest Price
Caeva O'Callaghan | December 17th, 2018
The central bank published a report on consumers attitude to Motor Insurance. The report is titled "Motor Insurance – Consumer Research on Attitudes and Behaviours – November 2018."
The report contains significant insights into the Motor Insurance sector in Ireland from a customers point of view.
Motor Insurance Ireland – Shopping Around and getting the Best Price
Price is a major factor in deciding which motor insurance policy to take out.
Seventy-nine per cent said that price was the most important factor in deciding their last purchase of motor insurance.
However, fifty-eight per cent of those involved in the study did not change insurers.
It is advisable to shop around to get the best quote. Get quotes from multiple providers. In a lot of cases, there is a large swing from the lowest cost to the highest cost policies.
Therefore, you should set a reminder before your policy is due for renewal in order to make sure you avail of any possible savings by switching to another insurer.
As an insurance broker we check thirteen insurance providers for our clients and pick the best one for them at renewal time. As a result, you can save time checking prices.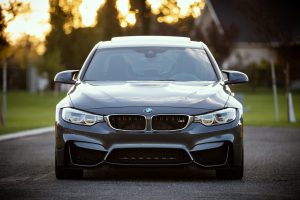 Customer Satisfaction for Insurers who Provide Motor Insurance
Ninety per cent of those surveyed said that they were either "satisfied" or "very satisfied" with the service they received.
Therefore, the insurance sector should take pride in this statistic.
Motor Insurance Full Report
The full report is available to download from the Irish central bank's website.